",The lakers schedule SPUR II (Single Patient Use Resuscitator) is designed for manual ventilation of neonates through to adults.
PVC free – made of SEBS
SafeGrip™ surface
Ergonomic, lightweight bag design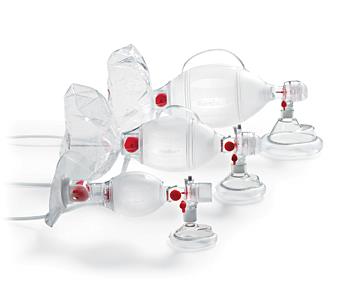 Filter clinical studies by:
Read abstract launch
Year
2016
Journal
Arch Dis Child Fetal Neonatal Ed.
Author
Tracy M et al.
Publication details
2016 Jul;102(4):F333-F338
Read abstract launch
Year
2006
Journal
Anaesth Intensive Care.
Author
Kwei P et al.
Publication details
2006 Oct;34(5):685-6
Read abstract launch
Year
1990
Journal
Respir Care
Author
Hess D, Spahr C
Publication details
1990 Aug;35(8):800-5